News & Events
Pouch packaging machine manufacturer
Views: 686 Update date: May 27,2019
Plastic-eating worms could help fight waste challenge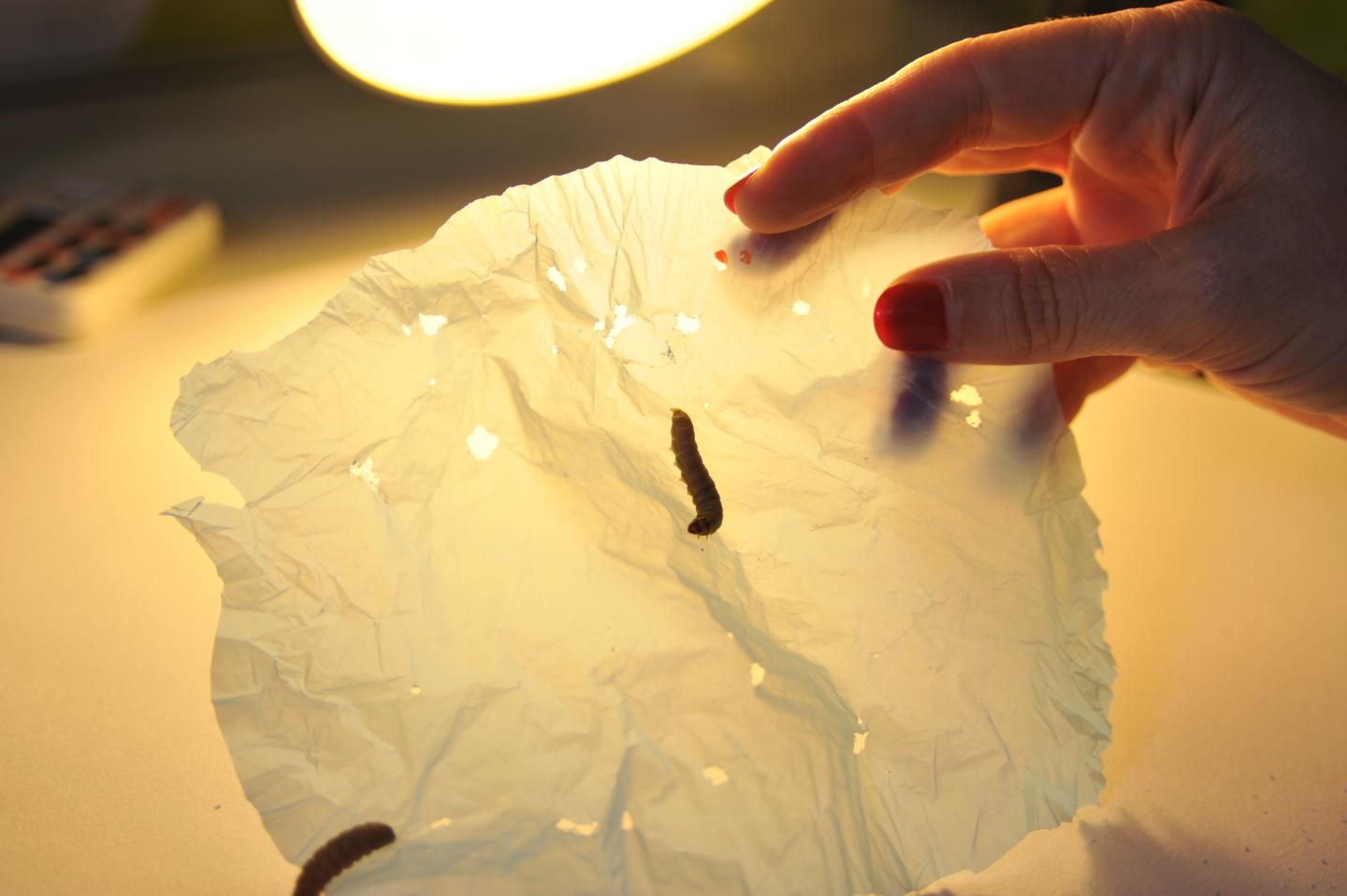 Scientists have stumbled upon a potential breakthrough in the fight against plastic bag waste, by accidentally discovering that waxworms eat and break down polythene.
The common waxworm (Galleria mellonella) is capable of biodegrading polyethylene, which is used to make a huge range of plastic packaging - including shopping bags and food packaging - and can take between 100 and 400 years to fully decompose.
Spanish researcher Federica Bertocchini, who is also an amateur beekeeper, made the discovery when clearing out an infestation of the worms before leaving them in a plastic bag, only to find that the creatures ate their way out.
"I went back to the room where I had left the worms and I found that they were everywhere," said Bertocchini, a research scientist at the Spanish National Research Council (CSIC).
"They had escaped from the bag even though it had been closed and when I checked, I saw that the bag was full of holes. There was only one explanation: the worms had made the holes and had escaped. This project began there and then."
The CSIC scientist teamed up with researchers from Cambridge University to conduct further tests on the waxworm's ability to biodegrade polythene, as reported in the journal Current Biology.
When placed on a layer of polyethylene film similar to that used in making supermarket plastic bags, 100 of the worms ingested 92 mg of the material in 12 hours, with holes beginning to appear after just 40 minutes.
To ensure that the worms weren't simply chewing the plastic into smaller pieces, some worms were mashed up and smeared onto the polyethylene, which was found to reduce in mass by 13% over 14 hours compared to untreated polyethylene. Stetroscopic analysis also found that the chemical bonds in the polythene were being broken down.
Every year, approximately 80 million tonnes of polyethylene is produced globally. The substance is exceptionally strong and difficult to degrade. Low-density polyethylene (LDPE) bags can take around 100 years to decompose completely, whilst the toughest, most resistant bags can take up to 400 years to break down.
The discovery of a naturally-occurring way to increase the speed of breaking down polythene, combined with a method of applying this on an industrial scale, would be the holy grail in solving the problem.
The common waxworm may yet hold the solution and the researchers believe that the similar composition of beeswax to that of polyethylene may explain why the worm has developed a way of disposing of the substance.
"We still don't know the details of how this biodegradation occurs, but there is a possibility that an enzyme is responsible, said Bertocchini.
"The next step is to detect, isolate, and produce this enzyme in vitro on an industrial scale. In this way, we can begin to successfully eliminate this highly resistant material."
Guangzhou Sanpong Machinery Industrial Co., Ltd. , is a enterprise specialized in manufacture and sales of various packaging equipment for quantification filling bagging and sealing. The Company is integrated with research,design,production and sales and the products are sold well all over the world mainly for the packages of food,beverage,medical and chemical industry. We support environmental protection and hope that people can make rational use of bag packaging, reduce waste and make the world a better place.We are looking forward to cooperating with you and warmly welcome your calling!
Prev News
Next News